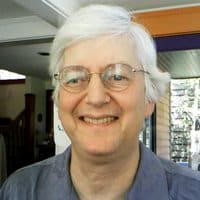 The article was originally published at MintPressNews.com.
By Sean Nevins
WASHINGTON — Though it describes itself as "the only democracy in the Middle East," the Israeli government and military regularly impose gag orders to stop domestic media from reporting on sensitive information, including the detention of Israeli citizens by Hamas in Gaza, meetings between the Israeli Defense Forces and al-Qaida fighters, and the arrest of Israeli whistleblowers.
"Israel calls itself a democracy, but it really isn't," Richard Silverstein, a Seattle-based journalist, told MintPress News.
In addition to being a frequent contributor to MintPress, Silverstein is also the author of Tikun Olam, a progressive Jewish blog that frequently breaks stories Israeli domestic media are prevented from covering due to gag orders.
And he isn't the only one arguing that Israel, which controls the fate of 4.5 million Palestinians who cannot vote, isn't a democracy: Last year, The Economist named Tunisia as the only democracy in the Middle East.
Silverstein says the Israeli government targets free speech and freedom of the press with censorship and gag orders, subverting the democratic drive.
Censorship is imposed by the military, which has a mandate to protect state security, Silverstein said, noting: "Security, as the government defines it, trumps everything."
Censorship is likely to come into play when a journalist reports on sensitive topics — a new weapons technology like a drone, for example.
Gag orders are a broader form of censorship implemented in criminal and intelligence matters. For example, if a person is accused of rape, and the victim wants the story to be known, the lawyer representing the accused can go to a judge and argue that publication of the incident could harm his client. In this case, the judge might issue a gag order to stop any reporting on the case.
But gag orders are also used in intelligence matters, explained Silverstein, and anything that could cause political embarrassment or damage is broadly interpreted to be a threat to the government. (more…)