Update (7:30 pm Wednesday): The Delaware Senate has approved the amended bill passed yesterday by the House, and Gov. Markell has signed it into law. Congratulations Delaware!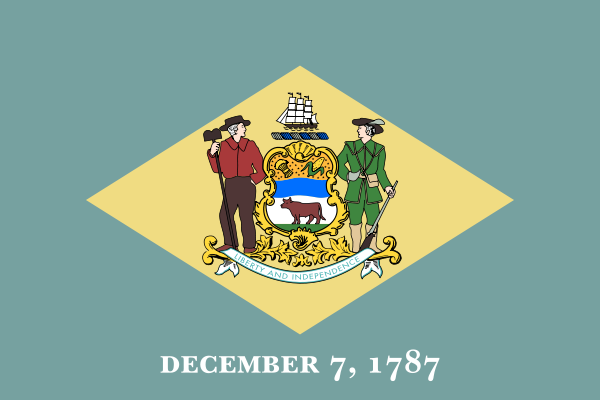 Delaware is on the verge of protecting transgender residents under its anti-discrimination and hate crimes laws.  From Washington Blade:
The Delaware House of Representatives on Tuesday approved a bill that would add gender identity and expression to the state's anti-discrimination and hate crimes laws.
The 24-17 vote came less than a week after Senate Bill 97 passed out of the House Administration Committee. The Delaware Senate earlier this month approved the measure.
According to Think Progress, "The Gender Identity Nondiscrimination Act would make discrimination on the basis of gender identity illegal in employment, housing, public accommodations, public works, contracting, and insurance. It would also make any violence or harassment motivated by gender identity discrimination into a hate crime."
Because the House added a friendly amendment to the bill, the legislation now returns to the Senate for a confirmation vote.
Earlier this month Gov. Jack Markell called for passage of the bill, saying:
Kindness, decency, and fairness are the values that Delawareans live by on a daily basis. They are the values I have encountered in towns and cities throughout Delaware. We look out for one another in this state of neighbors. Yet, for years, we have left one group of our friends, relatives, and colleagues behind. And it is past time to make things right.
Transgender Delawareans are not afforded basic legal protections from discrimination and violence that every person deserves. Under our State's laws, it is currently legal to fire someone, deny them housing, or throw them out of a restaurant simply because they are transgender. This is simply not the Delaware way and it is time our laws reflect our values. This is one of the many reasons why I am proud to support the Gender Identity Nondiscrimination Act of 2013.
Once the bill is singed into law, Delaware will become the 14th state to protect transgender people under its hate crimes laws, and the 17th to protect transgender people under its anti-discrimination laws.