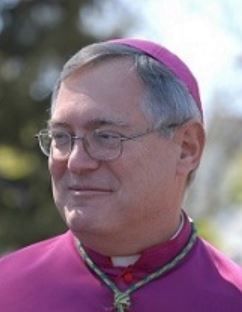 Late last month we learned that Thomas J. Tobin, Bishop of the Roman Catholic Diocese of Providence, tried to delay legislative action on Rhode Island's pending marriage equality bills with the claim that "Any legislative action that is taken now could very well be rendered completely null and void by the decision of the Supreme Court expected this June."
The cases now before the U.S. Supreme Court that Bishop Tobin was referring to are the legal challenges to California's Proposition 8 and the federal Defense of Marriage Act.
Unable to reach Bishop Tobin for comment, PolitiFact.com, a Pulitzer Prize-winning fact-checking project of the Tampa Bay Times, "asked legal experts on both sides of the debate whether any action by the U.S. Supreme Court in the two cases it is considering could nullify action by the Rhode Island legislature. "
All said that passage of either Rhode Island bill would not be affected by a Supreme Court ruling.
That's because neither bill is proposing to make same-sex marriage illegal. The Supreme Court, in contrast, is weighing the constitutionality of bans on same-sex marriages, said Jesse Choper, professor of public law at the University of California Berkeley School of Law.
…
"There is absolutely no chance that the Supreme Court will nullify a Rhode Island law adopting same-sex marriage, either by referendum or by action of the General Assembly," said Jared Goldstein, professor of law at Roger Williams University School of Law.
"The issue in the two cases before the Supreme Court this term is whether laws against same-sex marriage violate the Constitution's guarantee of equal protection, not whether laws allowing same-sex marriage violate the Constitution," he said in an e-mail.
David S. Cohen, a constitutional law and gender issues expert at Drexel University in Philadelphia, agreed: "Rhode Island still has every reason to go forward if they want marriage equality," he said.
PolitiFact concludes: "We rule Tobin's statement False."
There is simply no reason for the Rhode Island Senate to defer a vote on the marriage equality bill (H5015/S38).  The House passed the marriage equality bill in late January by an overwhelming margin of 51 to 19.