In 2009 the Assemblies of God posted a video that seems to remain unacknowledged by opponents of marriage equality.  The video "Performing Same Sex Marriages" features Richard Hammar, General Counsel of the Assemblies of God, assuring AOG churches that their freedom to refuse to marry same-sex couples or to provide church facilities for same-sex weddings is well-protected by the U.S. Constitution and numerous supreme court rulings.
Assemblies of God considers homosexuality to be a sin and forbids its ministers from performing same-sex ceremonies.  AOG pastors like Joe Fuiten have been among the most visible spokespeople in the marriage discrimination movement.
Religious opponents of marriage equality, among them certain AOG pastors, have been fond of making fear-mongering assertions that there will be "adverse legal implications on religious organizations" when same-sex marriage is legalized in a particular state, that churches will be forced to host same-sex weddings, or that clergy will be punished, even jailed, for preaching against marriage equality.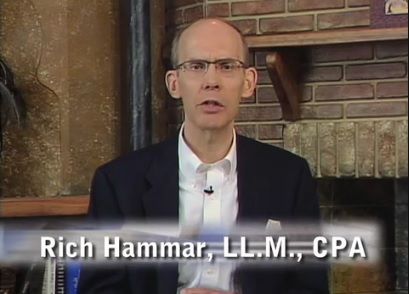 AOG should really be commended for its honesty, because despite the inconvenient reality check that their legal counsel's advice presents to fear-mongering pastors, AOG has not tried to hide the advice.  Mr. Hammar's video was promoted as a "must see" for ministers and lay leaders in a May, 2010 AG News article.  In April, 2012 the AOG Ministers Letter featured the article "Same-Sex Marriages and State Laws" in which Mr. Hammar reiterated the information in the video and advised pastors not to "overreact to unfounded or exaggerated fears" concerning their legal right to discriminate against same-sex couples who wish to be married by AOG clergy or in an AOG facility.
Next time an AOG pastor claims that he will be forced to marry same-sex couples in his church if same-sex marriage becomes legal in his state, point him to his denomination's authoritative opinion on the matter.