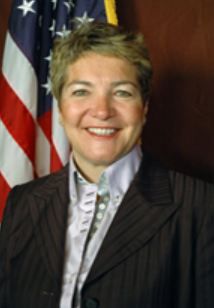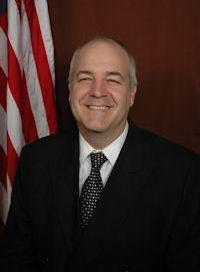 Rhode Island remains the only state in New England that doesn't allow same-sex couples to marry. Hoping to remedy that situation this year, state Rep. Arthur Handy (D-Cranston) and Sen. Donna Nesselbush (D-Pawtucket) have introduced marriage equality bills into the state's House and Senate.
Passage of the bill seems assured in the House, with 42 of Rhode Island's 75 state representatives signing onto H 5015 as original co-sponsors. The Senate version of the bill has 11 original co-sponsors in the 38-member chamber.
Debate on the bill begins on Tuesday, Jan. 15 when the House Committee on Judiciary will hold a hearing in Room 313 of the Rhode Island State House. (Further bill status updates available here).
With a full House vote expected by the end of January, supporters are ramping up activities quickly.  According to a press release from Marriage Equality Rhode Island, on Monday, Jan. 14 "a broad coalition of local and national organizations committed to winning marriage equality in 2013 will launch Rhode Islanders United for Marriage," a coalition dedicated to "achieving full access to civil marriage in the Ocean State and recognizing the loving, committed relationships of all Rhode Island families."
Although it is expected that National Organization for Marriage's Frank Schubert will soon parachute in with his soggy bag of red herring, lackluster is the only way to describe NOM's response to the bills so far. In a video posted recently to NOM-Rhode Island's website, Chris Plante recycles the failed rhetoric that took NOM to stunning ballot-box defeats last year in Washington, Minnesota, Maryland and Maine.  In the video, Plante also laughably pretends that NOM now supports the state's civil union law that it so strenuously opposed in 2011.