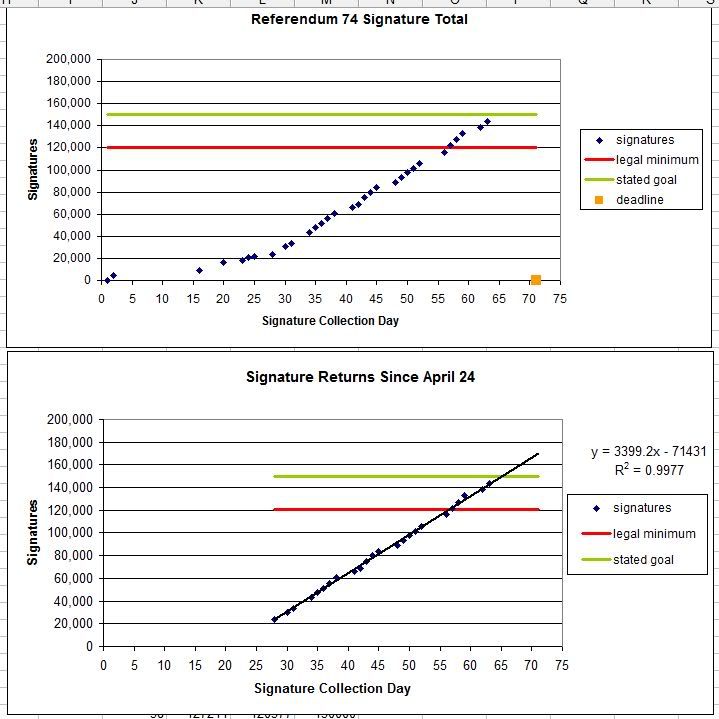 It's easy to hit the mark perfectly when you've rigged the system to guarantee your desired outcome.
Recall that Preserve Marriage Washington, one of National Organization for Marriage's anti-gay campaigns, missed their real goal of delivering 200,000 Referendum 74 petition signatures on May 6th, one month before the legal deadline. If the measure qualifies for the ballot as expected, voters will be asked to APPROVE or reject Washington's civil marriage equality law.
Recall also that after a very sluggish first month of signature gathering, NOM-PMW began reporting a high and suspiciously consistent rate of R-74 signature returns (right).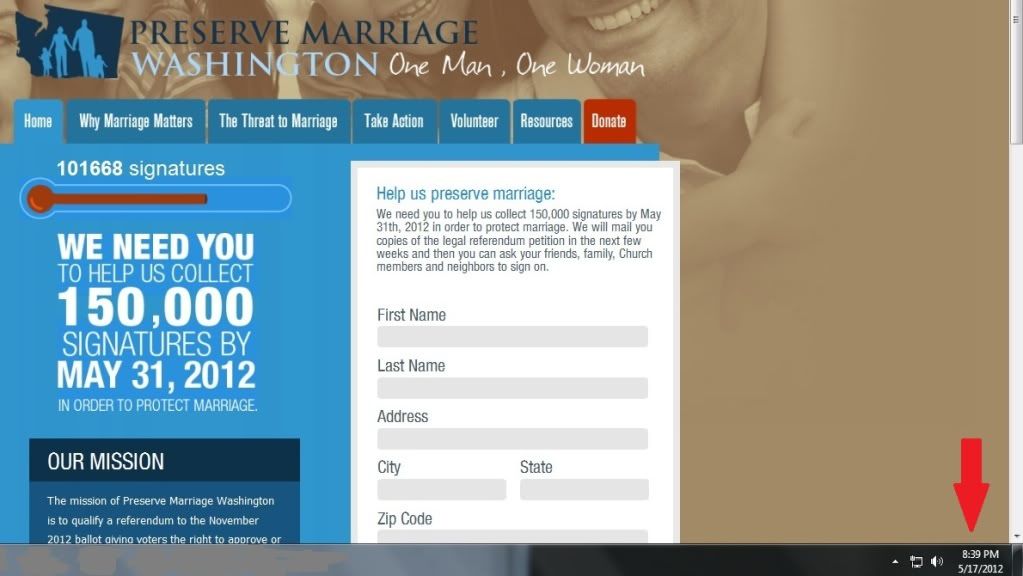 It became apparent back on May 17th that NOM-PMW was rigging their reported daily signature tallies for some kind of PR goal. On that day, they announced that their new goal was to get 150,000 signatures by Thursday, May 31st. It can't be coincidence that this is the exact outcome predicted by the mathematical equation describing their reported signature tallies.
So, expect fanfare on Thursday from NOM-PMW when they've achieved their "goal" with rigged numbers. We'll have to wait until the petitions are actually filed with Washington's Secretary of State to know the truth behind the contrived rah-rah. What seems clear already, however, is that this national anti-gay group is none too interested in being transparent with Washington voters.