Friday evening, New York Republican state Senator Greg Ball, who tweets as @ball4ny, asked the Twitterverse how he should vote on the NY marriage equality bill: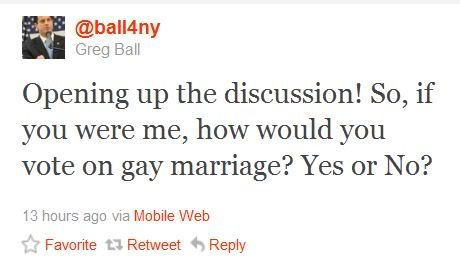 Opening up the discussion! So, if you were me, how would you vote on gay marriage? Yes or No?
So far, the response is an overwhelming: YES!
Let Sen. Ball know what you think by replying to his tweet.