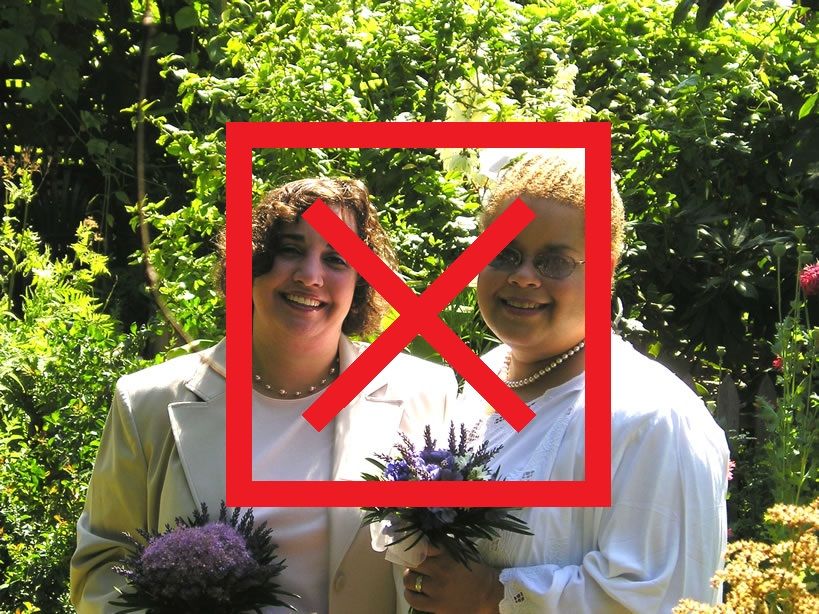 Yep, a change is not gonna come to Haley Barbour's peeps any time soon. Does this news suggest Kate and I aren't going to see a welcome mat rolled out for us if we drive down to Mississippi? (TPM):
Americans nationwide are evenly divided over the issue of same sex marriage. But Republicans in Mississippi are divided over a wholly different wedlock issue: interracial marriage.

In a PPP poll released Thursday, a 46% plurality of registered Republican voters said they thought interracial marriage was not just wrong, but that it should be illegal. 40% said interracial marriage should be legal.
It was also noted that a Gallup poll rated the state's residents as the most conservative in the nation. I wonder how that aligns to the poverty rate and level of education. In the PPP poll referenced above:
If Barbour makes a bid for the White House, he would have home-state support. His 37% in an eight-candidate field puts him at almost a 2:1 advantage over the next contender, neighboring Arkansas' Mike Huckabee, who earns 19%. Newt Gingrich and Sarah Palin each get 10%, with Mitt Romney back at 6%, Michele Bachmann at 5%, Tim Pawlenty at 3%, and Ron Paul at 2%, with 9% undecided or preferring someone else.

Without Barbour in the race, Huckabee gets most of Barbour's supporters, jumping up to 35%, followed by Palin's 20%, Gingrich's 18%, and Romney still way behind at 8%, and the others pretty much running in place. Romney has typically done poorly in Southern state primary matchups in recent PPP polls, but this is his worst performance yet.
While on the topic of interracial relationships and racism in general, I think the problem is that there is still more visible and outlandish cultural tolerance of racism in the deep South.
But that doesn't let the North off the hook. I've said many times that the most segregated place I've lived is NYC (during the 80s). Bensonhurst, Bay Ride and Howard Beach were Sundown Towns. If you were black or brown, you knew not to be there after dark. Beatdowns and murders for not being where you belonged were not uncommon.
However, you'll see many interracial couples of all kinds in NYC, and many down here in my part of NC. That doesn't mean racism is over here in the Mid-Atlantic South, but in general interracial couples are not socially disapproved at a level that prevents individuals from seeing a more diverse dating/marrying pool. That comes from having more diversity overall in metro areas here.
There is more cultural resistance in the deep South, which is less secular; this attitude would be inline with it being the most conservative state overall.