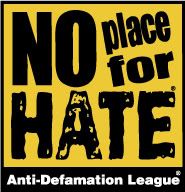 Last week I attended the Anti-Defamation League's 2010 No Place for Hate Luncheon as a member of the press. Cantor David Serkin-Poole — a married gay man, a father, a faith leader and advocate for people with special needs — was being honored with ADL Pacific Northwest's 2010 Cal Anderson Civil Rights Advocacy Award. Cal Anderson was the first out gay legislator in Washington and a community leader taken too soon by AIDS (more on this later).
On my way into the event I found the three men pictured right waiting outside the door of the venue, the Seattle Sheraton. I found their presence ironic. They provided a timely confirmation of the need for anti-defamation organizations and are helping to insure the ongoing existence of ADL, which they hate. The joke was on them that day.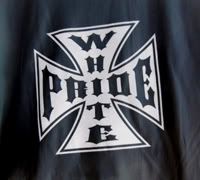 The irony aside, I naively hadn't anticipated this kind of greeting, which by the end of the luncheon included an additional four small men in crisp paramilitary National Socialist Movement uniforms. I'm thoroughly accustomed to anti-gay religious-right protesters, but they aim their threats at the soul. It was jolting to be confronted by the threat of violence these men represented.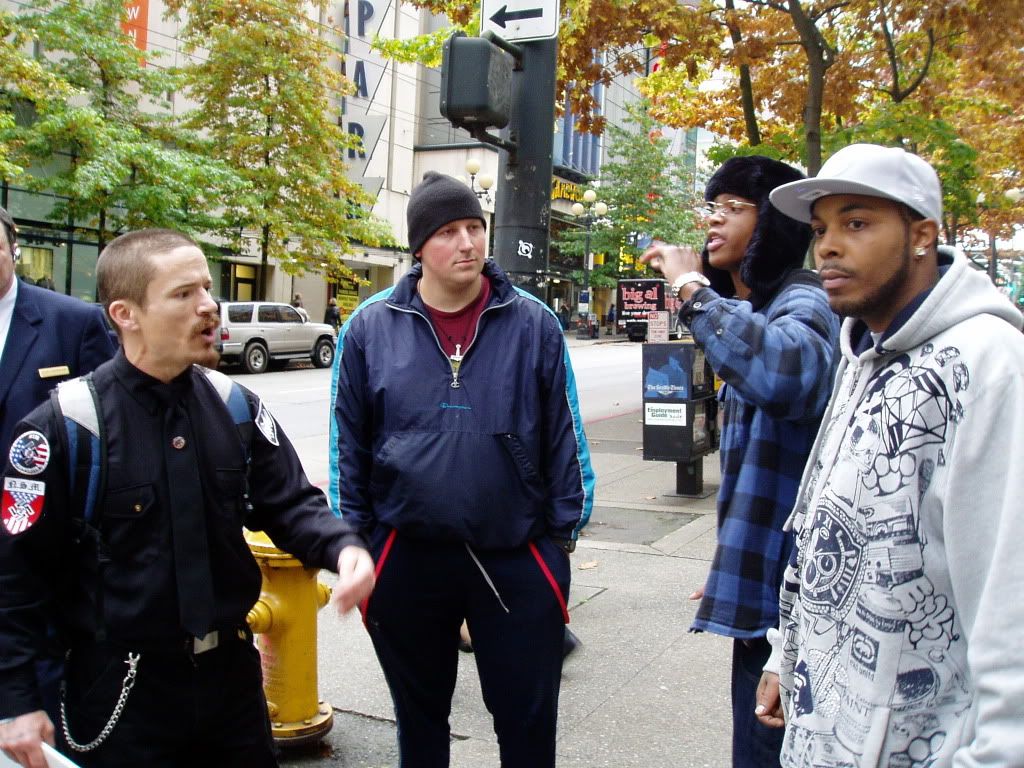 A lifetime of stories from Jewish family and friends have made me quite aware of anti-Semitic bias. However, this encounter made me realize that I've never before experienced the personal threat of it.
For a single lunch hour I stepped outside the LGBT sphere and into the overlapping Jewish sphere. And into the overlapping African-American sphere as well. Although the protesters were aiming their words at Jews that day, African-Americans are another of their obsessions.
I made this last photo the largest because the two men on the right are my heroes. They were just two young hometown-proud guys who happened to be walking by and stopped long enough to inform the protesters that Seattle is a city about love, not hate.
This was a brief "through their eyes" moment for me. I am grateful that my field of vision now has a tiny bit more depth. Do you have a story of insights gained through feeling the immediacy of bias aimed at other minorities? Please share it in the comments.