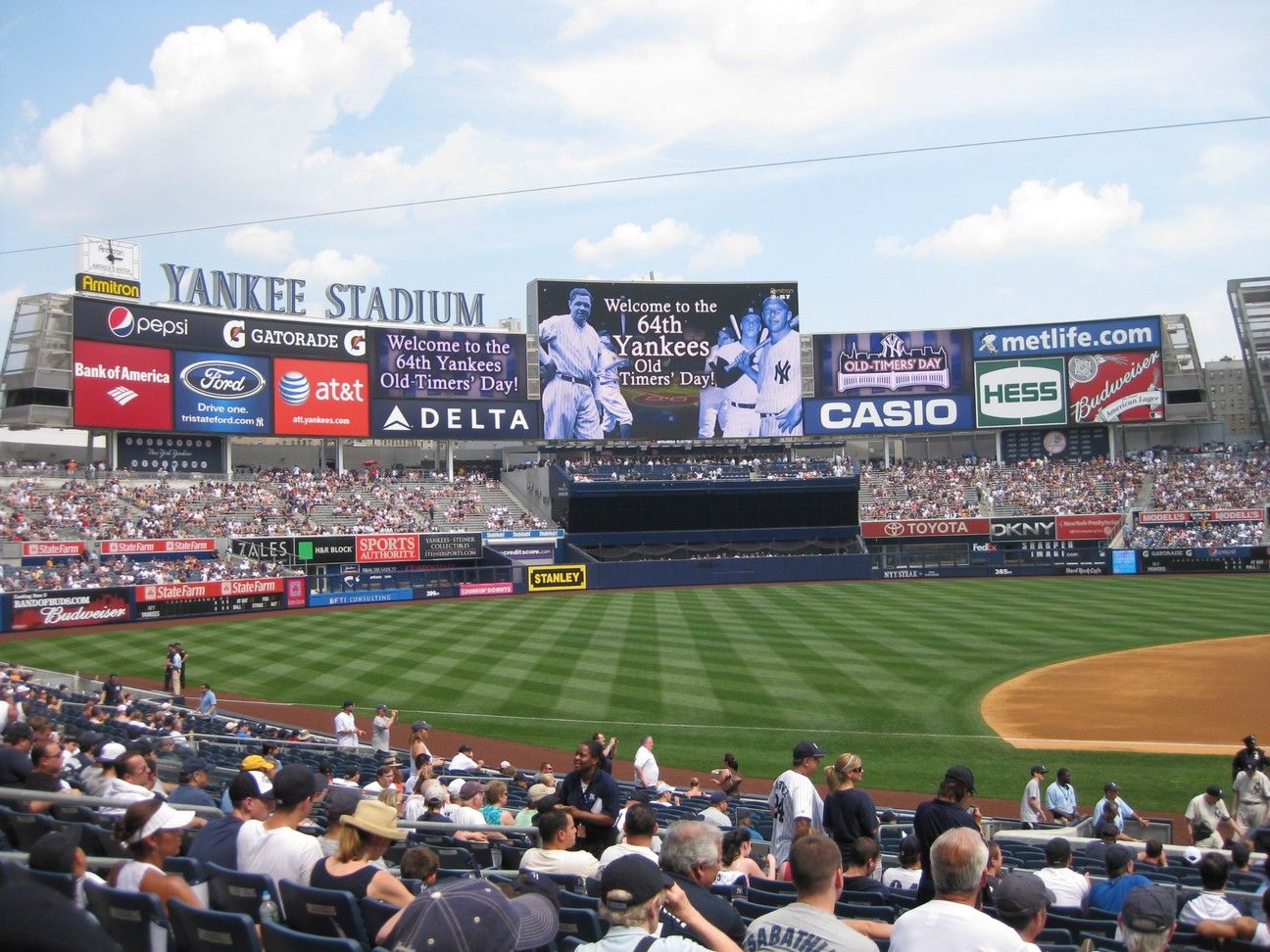 What on earth is this post about? It was supposed to be about my brother and I attending our first baseball game together since the 1980s, and it happened to be Old Timers Day at the new Yankee Stadium, but it was quite a strange, but fun day.
The stadium is fabulous, by the way. On the field, the dimensions appear to be about the same, giving you the sense that you are sitting in the old stadium, aside from the massively high-tech scoreboard that has every stat imaginable and a high-def big screen. Let's just say the low-tech version of the scoreboard in the old haunt left much to be desired. This one it's hard to take your eyes off of.
Tim and I had a great time, courtesy of his father-in-law Walter, who managed to get us mind-blowing field level seats on the third base line. I recall getting seats like these back in the day, but nowadays these are almost all corporate-owed boxes, so I don't know what he did to get these, but the view was amazing.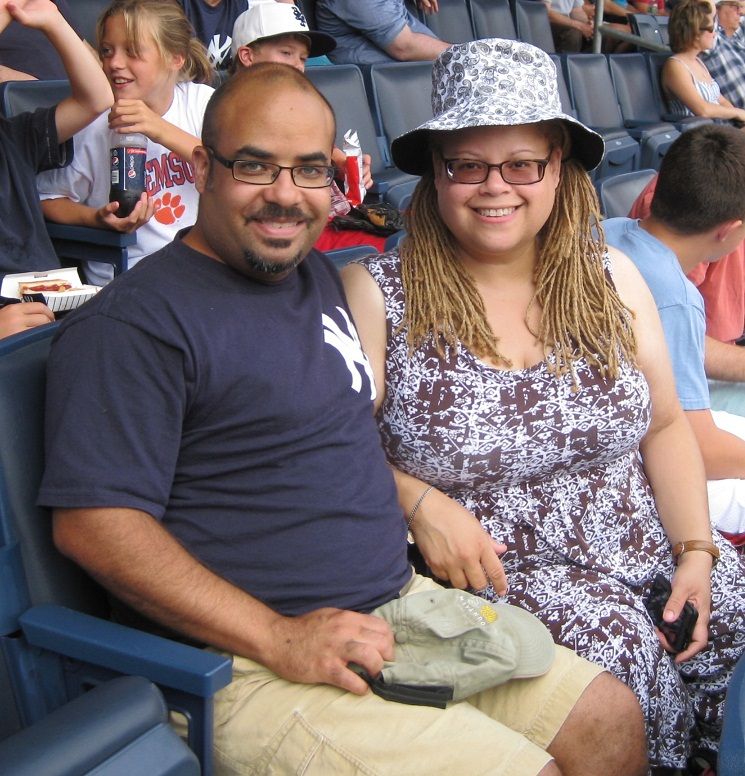 It was savagely hot out there today, and I felt sorry for all the Old Timers who had to stand out there roasting in the sun. Aside from the players that Tim and I watched regularly in the 70s and 80s who were there (Rich Gossage, Reggie Jackson, Chris Chambliss, Graig Nettles, Oscar Gamble, Bucky Dent, Ron Guidry, Brian Doyle, Mickey Rivers), there were a few guys from the 1950 championship team being honored, and that means they were very seasoned citizens, and some frail. I was afraid for their health out there in the blazing sun.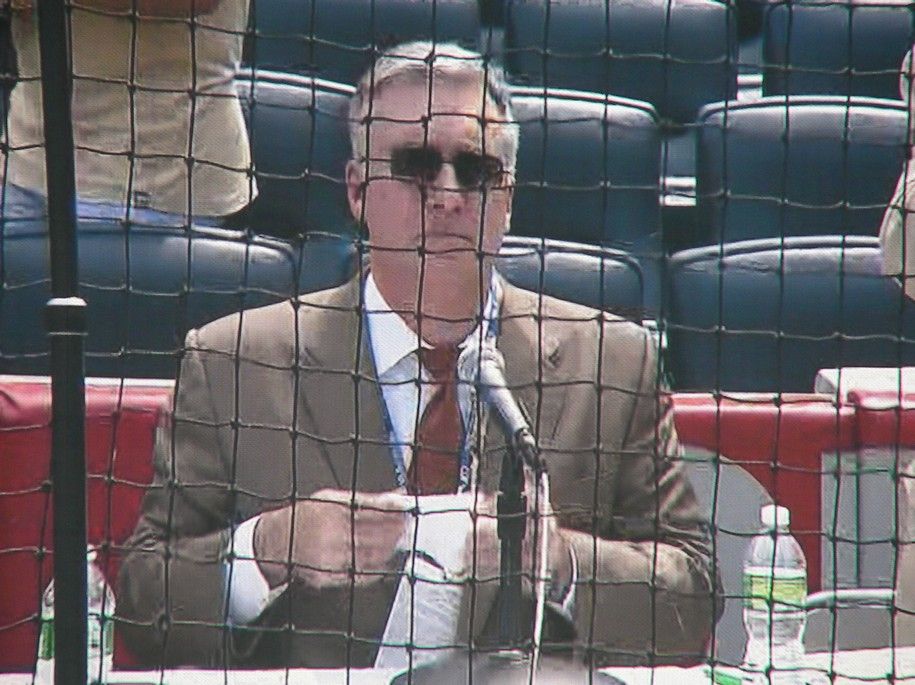 When it came for the Old Timers to play their two-inning game, the mighty Keith Olbermann and Hall of Famer Bob Wolff were behind the mic, and for god's sake Keith had on a suit and tie and was in the sun on the field! I don't know how he survived (you can read his poignant post on today here). The players who actually went out there to play were the younger "Old Timers" but given they all had those horrid, but wear-well polyester uniforms on, they had to be cooking inside. Even so, Mickey Rivers, who was a major base stealer back in the day, hustled out two doubles, looking quite nimble, but even he, once he managed to get to second base, bent over like he was drawing his last breath.
A slideshow…