Lunch hour reports from Seattle indicated brisk business at official ballot drop boxes.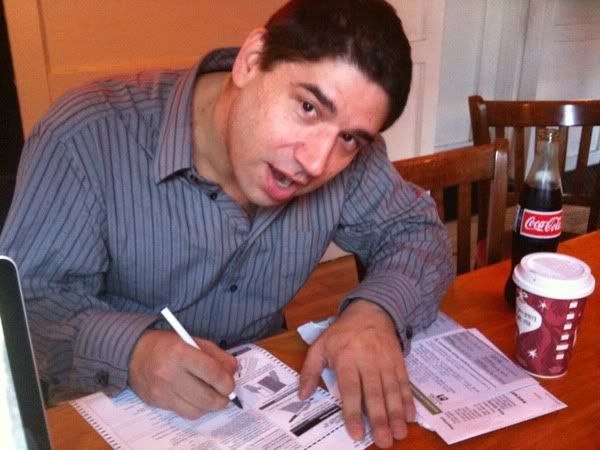 Even the Approve71 webmaster Joshco finally voted (Pic)! Good thing too, since as of this morning only about 20% of ballots had been received back by the county elections division. Voter turnout in King County is thought to be key to passage of Referendum 71. To be counted, ballots must be deposited in an official drop box by 8 pm tonight or postmarked today.
WARNING: dropping your ballot in a mailbox today is not the same thing as having it postmarked today! Be sure to read the pick-up times/days on the mail box. Better yet, take it inside the p. o. and ask to have it postmarked then and there.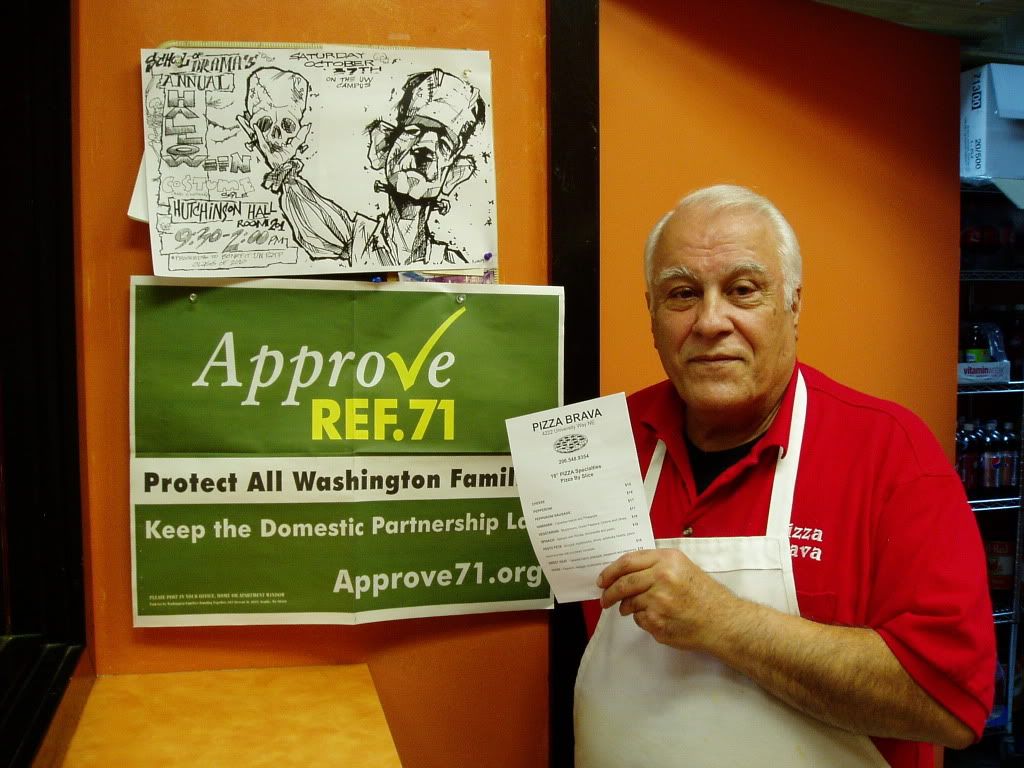 A shout out to Kamal & Ghada Aboul Hosn, proprietors of Pizza Brava, 4222 University Way N.E. in Seattle for prominently displaying an Approve 71 poster! Pizza Brava is just down the street from the ballot drop box pictured above. If you're in the neighborhood, stop by for a pizza slice or a tasty Mediterranean sandwich. Then stop in again next week, when the duo premier their new menu!
So what's the news from your part of Washington? Will there be a mad rush on the Post Office at 4:55 pm?