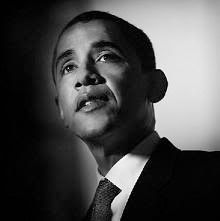 Oh man, if this is the stale message that the President is going to serve up to the dressed-to-the-nines crowd at the HRC annual dinner, how will they react? And how will that reaction compare to that of the marchers on Sunday? Via the WaPo:
[W]ithin the gay leadership in Washington, established politicians and a freshman class of bolder legislators disagree as to whether the Maine campaign should be central to a larger federal push for equality. Those frustrated voices are lobbying Obama to include a reference to the Maine referendum in his speech. Any failure to do so would be the last straw for many gay activists fed up with the small-bore approach of the Obama White House, the Washington-based gay lobby and the Democratic Party's gay elders.

(A Democratic source familiar with the White House's thinking on the speech said Obama will stress incremental advancements as evidence of progress.)
Incremental advancements? Like, say, appointing gay ambassadors…just as Clinton did back in the 1990s? Or offering domestic partnership benefits to federal employees…except those aren't actually full benefits because federal law bars providing full benefits to gay and lesbian partners in order to "protect" marriage, and where the hell has the Obama administration been on removing that law as it pledged to do? Or any of the other little micro-initiatives that dot the Obama list of accomplishments on LGBT issues, initiatives that are all super in and of themselves, but do nothing to address the fundamental inequality forced on us by federal legislation and policy?
Sean closes with what we're all thinking — "If that's what we're about to get served up as dinner on Saturday night, we should be sending that dish right back where it came from."