So now we have the social media assassination poll on Facebook. I hope the Secret Service is paying attention…
You can answer 1) Yes 2) Maybe 3) If he cuts my healthcare or 4) No.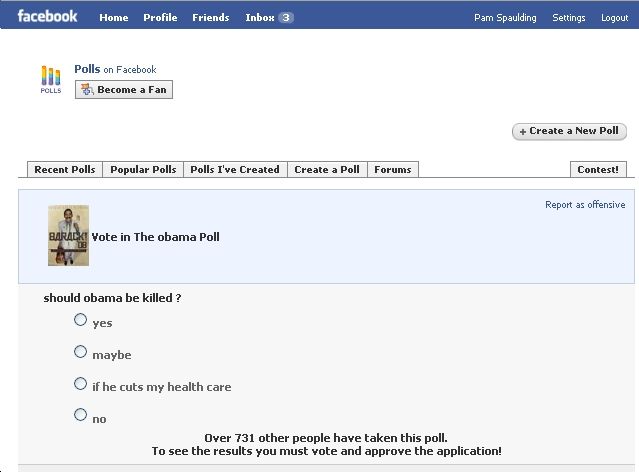 Facebook users can report it by following clicking "Report as offensive." It's been up for a while now and obviously hasn't been pulled.
UPDATE (via TPM):

Late update

: The application that hosted these polls has apparently been disabled. The links above now lead to an error message: "The application 'Polls' is temporarily unavailable due to an issue with its third-party developer. We are investigating the situation and apologize for any inconvenience."

Late late update: The Secret Service is investigating the incident and asked Facebook to remove the poll, Greg Sargent reports.