UPDATE: Washington Families Standing Together statement on the filing (emphasis mine. no link – via email)

Washington Families Standing Together's Statement on the Filing of Litigation by Protect Marriage Washington Against the Secretary of State

Washington Families Standing Together is not a party to the litigation. We understand there are competing points of view on the obligation of the Secretary of State to release names of petition signers. Some are concerned that such disclosure might somehow restrict the right of voters to participate in the initiative/referenda process, some support full disclosure and transparency of any government public records and urge that government be as broad as possible in disclosure of all records. Still others are troubled that everyone who registers as a domestic partner is required to have their name listed publicly on line with the Secretary of State, even as those signing petitions to repeal domestic partnerships don't think their names should be listed.

We want to make sure that this litigation doesn't distract voters from learning about the lives of gay and lesbian and senior families and the important protections that the domestic partnership law provides these families. The domestic partnership law protects thousands of domestic partners across the state, many with children, serving our communities in such roles as firefighters, police officers, teachers or nursing home workers. Referendum 71 would roll back the law, eliminate those protections, and hurt these families. Our coalition of more than 120 organizations and 90 clergy, religious leaders and faith-based organizations is reaching out to voters to make sure they know they have to vote APPROVE in order to keep the law from being repealed.

–

Joshua A. Friedes

Campaign Manager

Washington Families Standing Together

W 206-324-2570

C 206-679-8546

F 206-324-1708

www.WAFST.org
Looks like Friedes will get his wish for the distraction to go away, at least for the next month; a preliminary hearing has been scheduled for September 3rd, according to Seattle Times. It'll go away, that is, so long as the press that Stickney constantly vilifies keeps perspective on who is the injured party if the DP law doesn't get approved in November. Hint: Stickney is trying to divert the conversation from domestic partnerships (which are widely supported), to his overused fainting couch.

---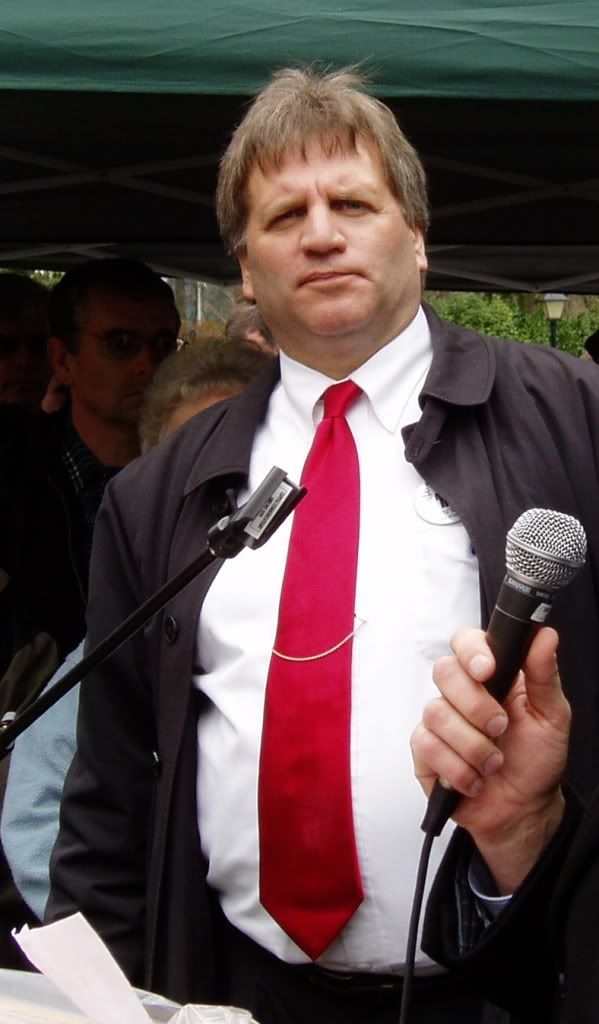 This just takes the cake. Larry Stickney apparently thinks that he has some right to be free of criticism from people he publicly vilifies and is trying to keep as 2nd class citizens.
Larry is the campaign manager for the anti-domestic partnership organization behind Referendum 71. He is also apparently Exhibit A in the lawsuit recently filed to prevent the release of the public documents formerly known as Referendum 71 petitions.
Ignoring the real story – that his campaign is causing material and emotional hardship to domestic partners, and the likelihood that the anti-gay rhetoric he and his colleagues use inflames anti-gay hatred and violence – Larry is trying to misdirect sympathies and subvert open government by complaining that he's received some angry emails and phone calls because of his referendum.
I personally would never bother to waste a call on a proven liar and false Christian like Larry, and I don't know if there is any real evidence to back up his claims. But presuming the evidence exists, can he really be surprised that he is a focus of criticism when he has made himself a public symbol of anti-gay hate in Washington state?
Let us remember who is the aggressor and who is the victim in the referendum battle. The aggressors are people like Larry, who seek to crush the souls and civil liberties of their victims, gay families. Has a heterosexual ever been lynched or denied pension or survivor benefits for the simple fact of being heterosexual? I've heard of not a one. It is heinous for Larry to play the victim card when he is part of the industry that exists to see gays dead, debilitated and without civil rights.
Links to the complaint and some supporting documents are available at the Everett Herald's Petri Dish blog.
ADDENDUM: I should just remind people that there is a real potential for political and/or financial payoff if Gary Randall and Larry Stickney can keep the names and addresses of the petition signers to themselves. Apparently referendum backers are free to use that information however they wish, such as selling the lists to political campaigns or share with organizations to fundraise off of. But if it's out there for everyone to see, Gary & Larry'll never be able to sell or horse trade on it.BREAKING: I was just about to post this when the following news came in

Judge halts release of Wash. referendum signatures

TACOMA, Wash. (AP) – A federal judge is halting the public release of petitions supporting a gay-partnership referendum.

U.S. District Judge Benjamin Settle agreed to the temporary restraining order Wednesday, in a case that questions whether Washington's open-government laws could discourage free speech.

The case centers on Referendum 71, which would ask voters to approve or reject expanded partnership rights for gay couples.

The names of everyone who signed R-71 petitions are publicly available under state law, and a gay-rights group is planning to post all of the petition signers' names online.

But the R-71 campaign says that could lead to harassment. The state didn't oppose the restraining order, but it will defend the public records law in court.