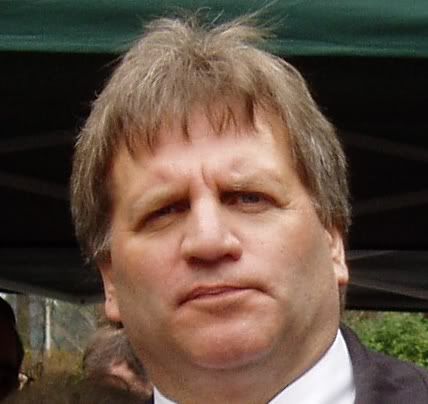 Washington state's Referendum 71 campaign seeks to handicap children and destabilize families by repealing the incremental Domestic Partnership Expansion Bill of 2009. According to information released by the campaign, only three people on its endorsement list have put their own money where their mouth is. Perhaps Perhaps Larry Stickney was expecting the unemployed to pay for his folly? Pathetic.Here is the list of Referendum 71 endorsers and their contribution to the campaign.

Cindy Honcoop – NO

Ken Hutcherson – NO

Larry Stickney – NO

Gary Randall – NO

Rick Forcier – NO

Ron Boehme – NO

Family Policy Institute of Washington (Backholm or Johnson) – NO

Jim Galbraith – NO

Gary Small – NO

Annetta Small – NO

Pat Burgess – NO

Council 1379 of the Knights of Columbus (Jarrod Roth) – NO

Doug Parris – NO

Sen. Dan Swecker – NO

Sen. Val Stevens – $75

Rep. Matt Shea – NO

Rep. Jim McCune – NO

Former State Rep. John Ahern – NO

Dr. Bruce Craswell – NO

Dr. Bryant Adams – $1,895

Stephen Pidgeon – NO

Rick Long – NO

Roy Hartwell – NO

Valerie Hartwell – NO

Tim Robinson – NO

Wayne Lawson – $100
Join Washington Families Standing Together in their fight to defeat Referendum 71 by clicking on the graphics below.