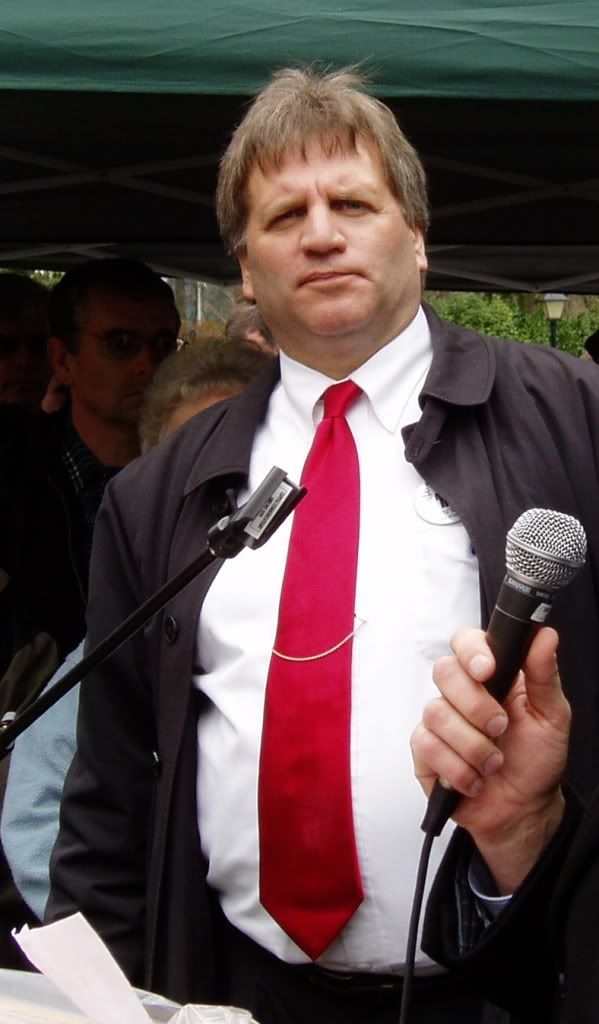 Consider this: Oregonian Gary Randall and his Washington operative Larry Stickney know from the outset that they're destined to FAIL their referenDUMB effort to repeal the new WA domestic partnership law. And their natural allies know too, because they've said so many times, quite embarrassingly and publicly.
But they put up a brave front and forge on, sneakily asking donors almost daily to donate to funds that aren't dedicated to the referendum effort.
Then Larry waits until the last possible hour of the last possible day to challenge the ballot language of his own referendum.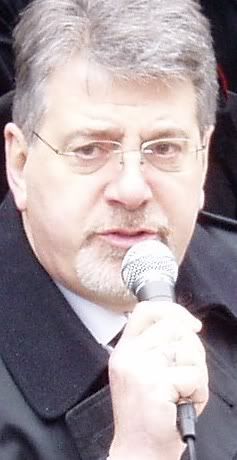 And then today, without explanation, he cancels his own challenge to the language of his own referendum. And it gets better. Guess who Larry's lawyer was for the ballot language challenge disaster? Stephen Pidgeon, the guy who thinks men in smokey-windowed SUVs are after him. Well, good to know that Larry is wasting donor funds giving billable work to this outlier from the Crumbling Coalition of Fanatical Fringe. And all for the glory of God nothing.
If I were in support of the referendum, I'd seriously wonder if these gentlemen were leading me down the garden path. The kindest word for it is INCOMPETENT.


I'm curious to see if this campaign continues beyond the weekend.

—Brad Shannon, The Olympian
h/t ErickI think it might be worth repeating The Words of Brother Pidgeon so that Washingtonians understand just how fringe the backers of this referendum are.

A right to be a right must have supernatural authority.

!

You introduce the concept of same-sex marriage or secular marriage, or any of the other rituals that have been formed by the state – and what you do is disestablish the godly order in favor of an order of death.

!

Government was created to kill.

!

Government is at war with the family, it always has been. It sees the family, the unit of the family as a direct threat to its ultimate sovereignty.

!

…the perverted research of Alfred Kinsey, which was promoted in 1948, and given legs to pornography in 1953…

!

The health care that's going to be available for people who otherwise tax the Social Security system, is going to be a pair of cyanide pills.

!

Mr. Obama is the only Senator to have ever voted to allow children to have survived abortion to die on the table.

!

The federal government will outlaw homeschooling. It will outlaw private curriculum in private schools, and is going to up the truancy laws to make sure that every child, if they have any opportunity for success in this country, they will go to a public institution.

!

You'll either participate in the Communist Party, or you will not be in college, you will not have the right to a job.

!

When I say that government is about death, you need to understand that this is their stated goals.

!

Homosexual rights are about population control.

!

I think there are going to be millions of people fleeing California once the starvation program begins down there.

!

I come here under the authority of Jesus Christ.

!

And this sanctuary of worship to the demons of Olympus [the state capitol] is stained with the blood of the casualties of this war, most of whom are children.

!

Same-sex marriage as a political policy is moral fascism.

!

The recognition of the "right" for same-sex couples to marry…is quickly followed by…criminal sanctions for those who are unwilling to renounce their relationship with god in order to embrace the deviant edicts of the state.

!

Same-sex divorce…is 8 times higher among homosexual men, and 300 times higher among homosexual women.

!

Employment Non-Discrimination Act…will be imposed on churches, who will be required to hire people who are of homosexual, bisexual, sexual transgendered, identity expression, in the churches, and if they don't they will lose their tax-exempt status.

---
Cross-posted at
Washblog
.