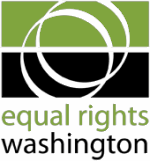 For the second time this year, Washington's Governor Chris Gregoire has had the honor of advancing civil rights with her mighty pen. Governor Gregoire has been a steadfast ally. Here is what she said when the House passed SB 5688, the Domestic Partnership Expansion Bill of 2009:

"I want to thank the legislators who worked tirelessly to get this bill passed in the House. This legislation will expand basic benefits, provide better financial security and ensure equal treatment for domestic partners living in Washington state. Our state is one that thrives on diversity. We have to respect and protect all families that make up our communities."
Thank you Governor Gregoire, Equal Rights Washington and 92 fair-minded representatives and senators (out of 146) for making this happen! Over 5,300 domestic partnerships had been filed since July, 2007.
The question remains when the bill will take effect. Because Oregonian Gary Randall and & his bumbling Washington operative Larry Stickney are proceeding with their cash cow fools errand of a ReferenDUMB, the law will remain in limbo until they fail to return enough valid signatures by the deadline of July 25th.
And speaking of cash cow, although Gary and Larry have finally announced the new PAC they've set up to receive funds dedicated to Referendum 71, Gary the ole pickpocket is STILL encouraging people to give to his personal PAC in his blog posts about Ref. 71. Tsk tsk, Gary. Your actions might lead some to think you're not on the up and up. Oh, and I checked the Public Disclosure Commission's website today. Your PAC balance is at $95.51, the last contribution reported was $20 back on January 29th. Either you're failing to report monthly as you're supposed to, or everyone sees through your schtick and refuses to throw their pearls before swine. Which is it, Gary?
One final thing. This is what happens when you put someone like Larry Stickney in charge of, well, anything:

The Protect Marriage Washington online donor system will be functional very soon. Those who would like to donate directly to the Referendum 71 signature gathering campaign are encouraged to do so by mailing a check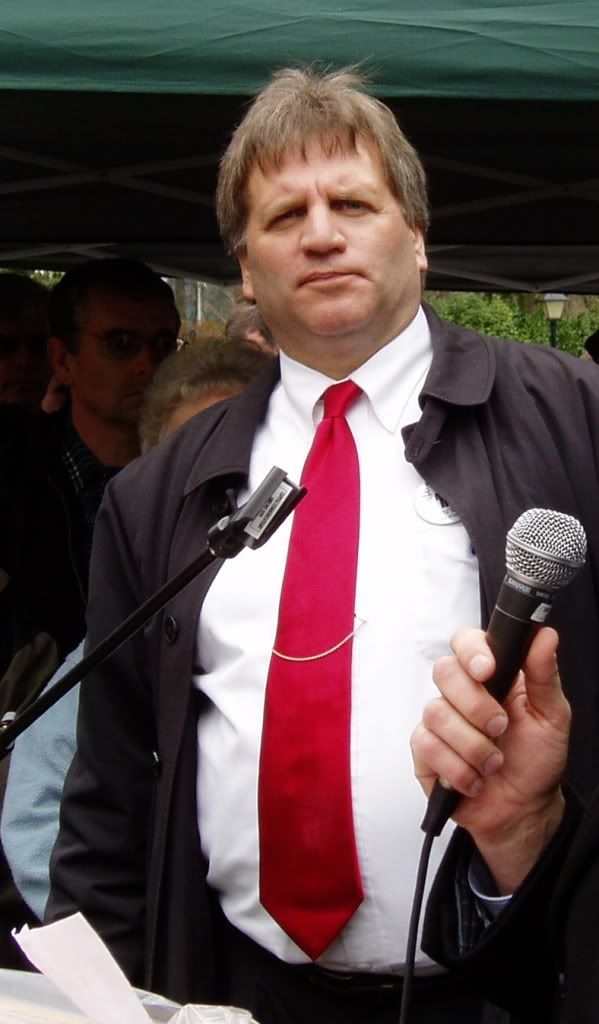 So let me get this straight. The system set up to officially receive funds to fight this terrible scourge isn't ready yet? It's not like they haven't been planning for this moment for months. Larry Stickney: FAILURE. Maybe Larry has been too preoccupied with a bigger cash cow to "protect marriage". He's John Koster's campaign manager (yes, the very guy Larry boasts helping lose on his resume!). Larry has already been paid $16,326.38 this year in salary and consulting fees from Koster's campaign. Follow the money to where Larry's heart and attentions really are?
Well, that's what happens when you hand the reigns to a guy who touts campaign FAILURES on his resume. Is it any wonder that "key" member of the Crumbling Coalition of Fanatical Fringe, Cindy Honcoop of the WA Eagle Forum, chose at this pivotal moment to go on vacation?

# Leaving Memphis via Jim Neely's Interstate Barbecue for one last Memphis rib fest. Going thru stacks of napkins! about 20 hours ago from web

# On Beale Steet in Memphis tonite at BB Kings enjoying blues and barbecue. Ya gotta love Memphis in May! 9:49 PM May 16th from web

# Totally in vacation mode now. At the airport ready to board. 7:15 AM May 15th from web
So stay tuned folks, and drop a few bucks in ERW's tip jar. Gary's referenDUMB may be shoddily run and ill-advised given recent polling results in both Washington and the nation, but it can't be ignored. It takes resources to ensure failure of even a referenDUMB.