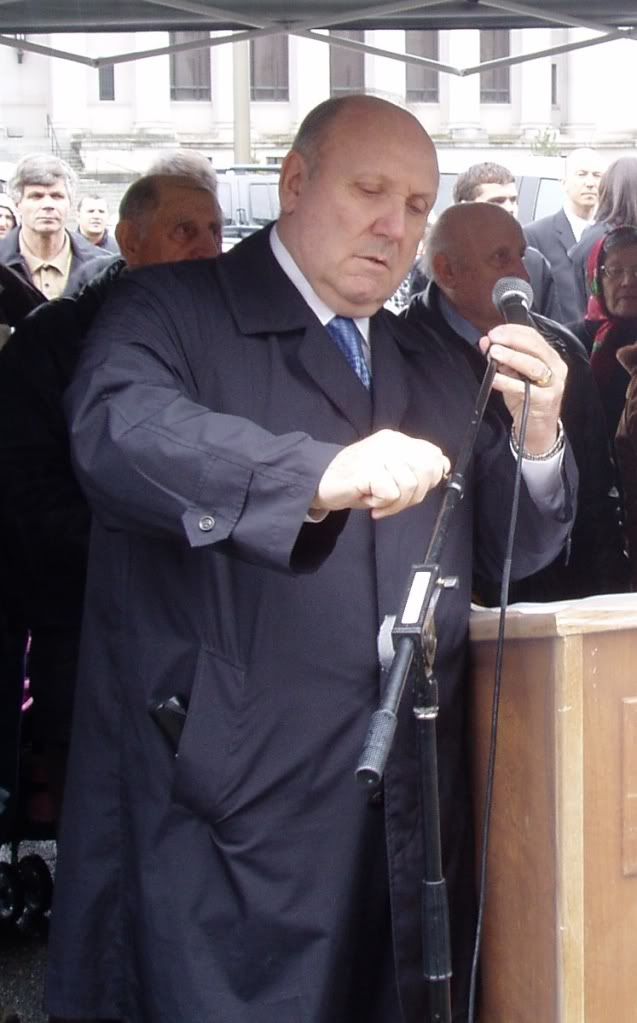 Gary's had me giggling since The Washington Hate Coalition's anti-equality rally earlier this month. Surf over to the Temple of Gary to see the video Gary posted of himself single-handedly defending marriage from the homohordes. Oops! No, not that temple, his OTHER temple. Sure, Gary was there in Olympia for the rally. And sure, he gave a too-cute little speech. But the crowd wanted blood, not cute, and Gary was only 1 of about 20 speakers that afternoon. You sure wouldn't know it by watching that video.
Not that I'm much of a Larry Stickney fan, but I almost feel for the guy. He was the one mc-ing the rally and sending out organizing emails. And now that I think about it, it's Larry that's been doing the heavy lifting of threatening end times in legislative hearings and writing error-ridden homophobic rant lobbying letters for his followers to sign (view here). But Gary takes all the credit.
I used to think Ken Hutcherson had the biggest ego in Cascadia. Must reassess.

Gary Randall Defends Marriage at State Rally from Gary Randall on Vimeo.